1100 years ago Esztergom was "the first capital" of Hungary.
Nowadays it is more appropriate to call Esztergom "the starting point for tourism in the Danube bend". It is a starting point for people who long for
Some cultural programmes
Relaxation in calm
Wellness treat
Children attractions
Evenings in high spirits
Walking and water tours
Familiarity with the Danube bend and the region
Trips to the former Hungarian places in Slovakia
Sightseeing in Budapest which is also in easy reach from here
Taking wonderful air photos
Or perhaps business or any other connections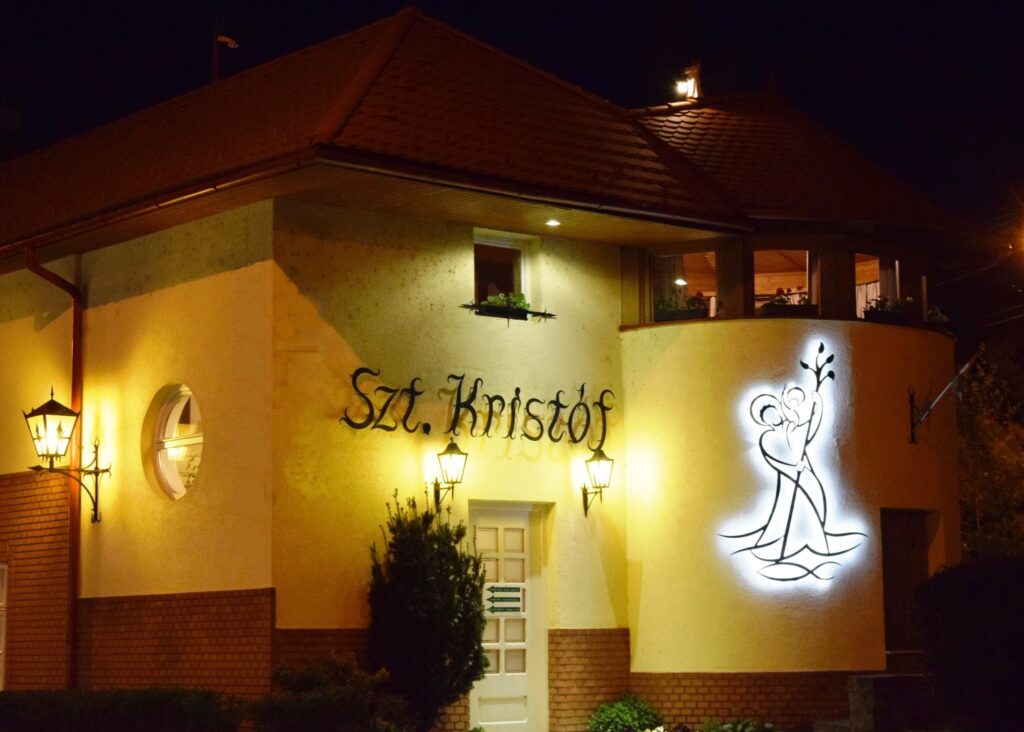 It is really worth spending some days or weeks here in this town. It is advisable to organise the programmes from here. When "checking out" you will see and say: Not even a stay of two weeks would have been enough, there is still a lot we have not seen or done… But never mind, at least we have not hurried." However, if you want to spend just one day here, Esztergom is a fine starting point also in that case, everything is nearby in this town, Basilica, castle, wellness-centre, you can forget about your car. Hotel St. Kristóf is also nearby in Esztergom.
(So much about the marketing blab, and now let us share something "straightforwardly "with you.)
Hotel St. Kristóf has been for about 20 years a reliable, always tidy and peaceful place of accommodation in Esztergom and the region.
It may be too calm. – Never mind, our guest do not like the neighbour shouting
It may not be trendy enough –Never mind, the guests returning will have the feeling of familiarity
You may not have any swimming pool or seaside in your room.- Never mind, people usually prefer the really professional wellness centre which is five-minute walk from us
It may not be the cheapest accommodation. – Never mind, you may know that sometimes the cheapest is the dearest
We may gloss ourselves in the webpage? – That is the thing we are really bad at
Maybe you could also feel well here? Just have a look at the normal and panorama photos, and if you like the atmosphere of them, your stay will be certainly enjoyable in Hotel St. Kristóf
As you can see Hotel St. Kristóf was designed mainly by Natural Life. By the way, Natural Life…The guests who do not let themselves cheated by trendy hocus-pocus tricks are returning. The number of such regular guests tends to decrease, or still does not? We will see…